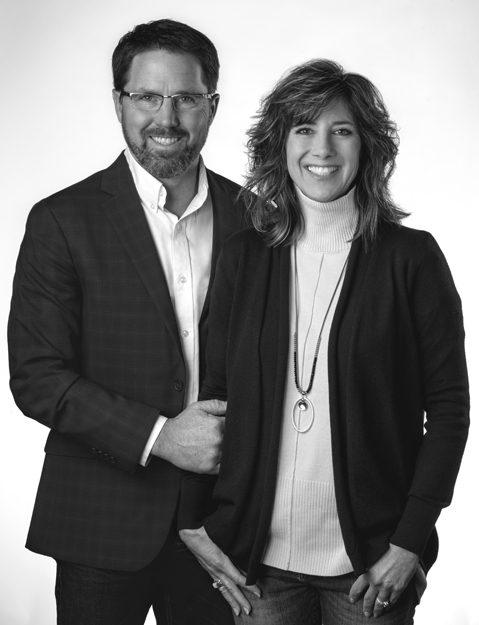 JG Development was founded in 1990 by Jeff Grundahl, and his wife Mary Grundahl joined as co-owner in 2005. Still majority owners, the Grundahls began the process of transitioning the company to employee ownership in 2018.
Jeff and Mary are long-time residents of Mount Horeb, Wisconsin. Together, their goal is continued growth of JG Development and its four divisions, and the industries and communities they impact.
Mary leads people management, sales, marketing and information technology for the organization, with a professional background primarily in sales and strategic growth planning. Mary is a philanthropist and lends leadership to community development, trade education and health initiatives and organizations including the Mount Horeb Chamber of Commerce, Mount Horeb Veterans Memorial, Mount Horeb Area School District, Community Alliance for Skilled Trades, Friends of UW Health, the UW Carbone Cancer Center, and local and regional economic development.
Jeff is an entrepreneur, continually focused on the next opportunity. He leads JG Development's operations and finances and has more than 30 years of experience in residential and commercial new construction and remodeling. Jeff is a National Association of the Remodeling Industry (NARI) Lifetime Achievement Award recipient, has served on the NARI of Madison Board of Directors and as an advisory director for the Construction Resource Network for many years, and supports economic development in Mount Horeb and beyond. Jeff is also the co-founder and co-owner of development company TRI Holdings.
Jeff and Mary are proud to lead a team of nearly 50 professionals who operate from the company's offices in downtown Madison and Blue Mounds, Wisconsin.
JG Development is proud to share with its clients many local, regional and national awards, a true testament to our commitment to clients and the quality of work we strive to achieve. We invite you to visit our division websites for a complete listing of awards:
At JG Development, we know that our team is the key to our success. We are committed to creating a workplace and jobsites where integrity and accountability are encouraged and recognized. We offer competitive pay and benefits, and high-quality training and resources.
We are currently seeking qualified and motivated candidates for the following positions:
Accountant
Commercial Construction Superintendent
Residential and Commercial CarpenterResidential and Commercial Laborer
We are always interested in connecting with qualified and motivated construction professionals. Please contact us if you are interested in a career with JG Development.